You Don't Have to Take Our Word for It!

Here's what some of our satisfied customers have to say about Lake Transmission and Towing: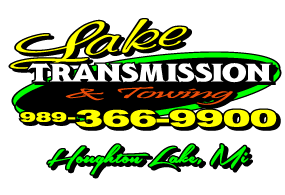 Roscommon, MI
03/08/2021
Ryan was prompt courteous and so helpful got us back on the road very quickly great service great people very very happy they were there to help!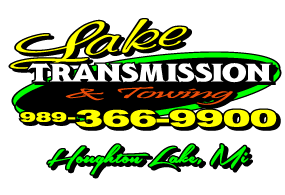 Houghton Lake, MI
12/27/2019
Can't express how helpful Todd & his staff were in making repairs to my vehicle. He took the time to fully explain the cause of the problem & made the repairs in a very timely order and was very fair on the cost. Thanks again!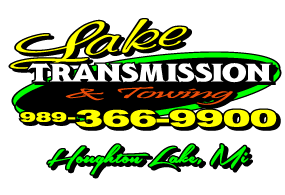 Grayling, MI
My 15 yr old son and I were at our cabin in Harrison, MI on memorial day weekend and had the alternator on our truck die on us. it was a holiday weekend and AAA called your business to tow us off the road. We were towed to your business and my truck was repaired on the spot!! On a holiday weekend, during non-business hours. WOW!! Not only that amazes me, but there were issues with the replacement part from the auto parts store that wouldn't have been caught if it were not for the extensive testing that was performed!! A level of professionalism not too often seen! You were a life saver and not only saved the holiday weekend, but actually made it a lot brighter. Faith in Humanity restored. Thank you!!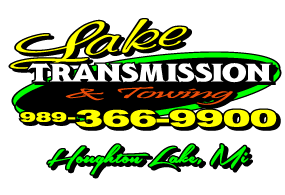 West Branch, MI
Ryan and Chuck went above and beyond. I was alone at our cottage when I had car trouble. Ryan got my car right in and had it fixed that afternoon. Chuck drove me to my cottage since I had no one to call for a ride. I don't want anything to go wrong with my car again, but if it does when I'm at Houghton Lake I will definitely call Lake Transmission! Great people and service!!!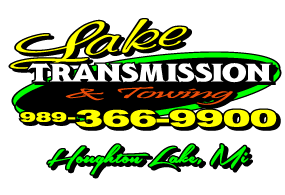 These guys are the best. Stayed open late last night to try to get my car fixed. They always go the extra mile for their customers. Thanks to Todd and all his employees for their exceptional customer service.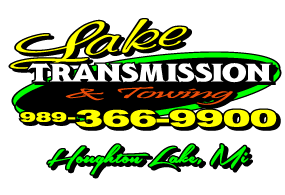 Todd and his team are great! We had a major trailer issue over the weekend with a wheel and hub and Todd helped us out quickly and professionally! We appreciate the awesome service to get the repair done quickly so that we could get back on the road and home.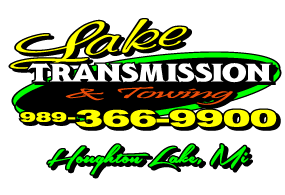 Professional honest service. Will definitely use their services again.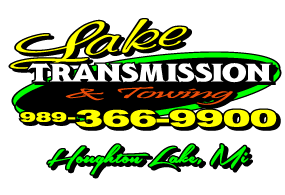 Just want to thank you for your efforts to find and repair the issue with my F150 while we were at our cottage during Thanksgiving week. Ultimately found out that the issue is related to the use of E85 fuel in the winter time. Changed back to regular gas and problem has resolved.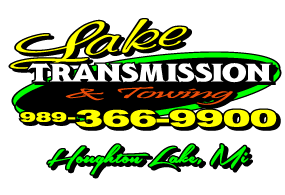 I was fishing at Higgins Lake, and on the way home about 3 miles from lake, a tire came completely off my trailer, hub and all. AAA sent Lake T&T out to my rescue and they took great care in loading my boat and trailer on a flatbed without causing any further damage to the trailer. The told me they could likely repair the trailer themselves, which they did! They somehow found a match using a hub from a 2001 Chevy Chevelle! In fact they inspected the opposite side hub, found it worn, and replaced it as well, at a very reasonable price. Saved me money and a ton of grief! Appreciate them greatly!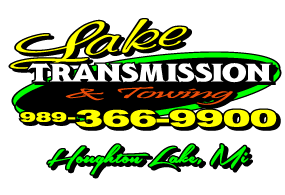 We were on vacation and had a car problem. Todd was wonderful. He was able to fix our car that same day so we could leave to go home that day even though it was a four hour job. He even gave us a loaner car.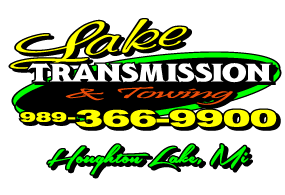 On my way up to Houghton Lake when my transmission hot light came on. Lake Transmission is the ONLY transmission place in town and the ONLY one they need. They fixed it in 3 days, and the mechanic showed the parts and explained what went wrong.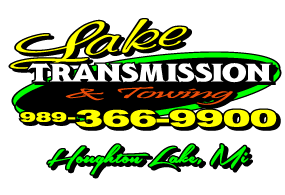 Thank you so very much. This mechanic saved the day. He was already closed when the tow truck arrived. He stayed open, assessed the situation, searched for parts, found them....and got us back on the road. This facility and this mechanic went beyond the normal to help. I cannot say thank you enough. I recommend them to all in the area, and this just passing through with a mechanical problem.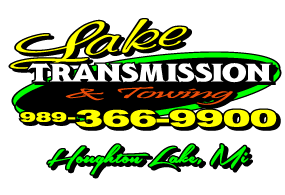 I wanted to say "thank you" again for helping us while on vacation last summer. We were in a tough spot and it was amazing to be taken care of. My 2007 Toyota Highlander transfer case locked up while driving up I75, which caused the rear end to lock too. Getting a rebuilt transfer case and rear end installed in just four days and for only $1500 was a great relief and the car served us well since. I would recommend Lake Transmission to anyone! If you're ever in Gunnison, Colorado I'd be happy to buy you a beer!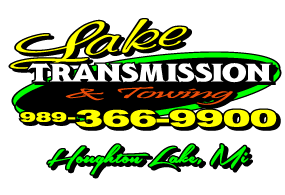 I have bought the last two sets of tires from them. I will buy my next ones there also.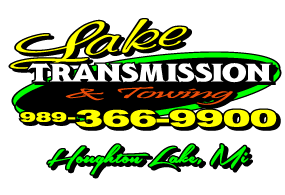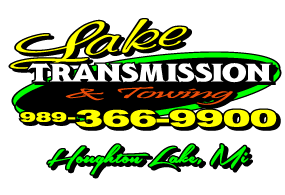 We were on vacation and our check engine light came on. We were pulling our camper. We stopped out by the street. A mechanic stopped what he was working on and came right out to us with his scanner. We were on our way in 5 minutes at no charge.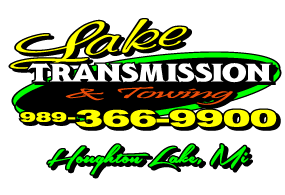 When my tranmission slipped I parked it in the drive way and left it. Once I gained the amount of money needed to get it fixed, I started getting estimates from various transmission and car repair shops. Lake Transmission was not only one of the most reasonable, they also came to my house and towed my car to the transmission shop. Transmissions are a major expense but I would refer Lake Transmission and Towing to anyone with car repair needs.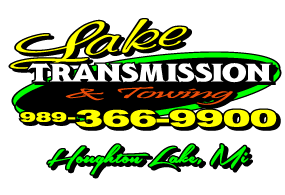 On time and on budget, Lake Transmission & Towing is a company I will recommend to my friends.
Discover More About Reviews and Repair Services At Lake Transmission and Towing in Houghton Lake

Auto Repair Near Gladwin
Auto Repair Near Harrison
Signs That Your Car Needs A Mechanic